We Are A Family-Owned HVAC Company
Providing Home comfort Since 1961
Providing the Greater Milwaukee Area and Southeastern Wisconsin with unparalleled furnace and air conditioning installation and repair service.


More than 62 years of experience
Your Heating and Cooling Company in Milwaukee, WI.
Certified technicians always on call! Family Owned with more than 62 years of HVAC system expertise servicing residents of Greater Milwaukee and Southeastern Wisconsin. At Quality Heating & Sheet Metal Company, Inc., we take pride in being your go-to HVAC system installation company in Milwaukee, WI. With a strong commitment to quality, reliability, and customer satisfaction, our heating and cooling contractors have served the community for years, ensuring comfortable and efficient indoor environments.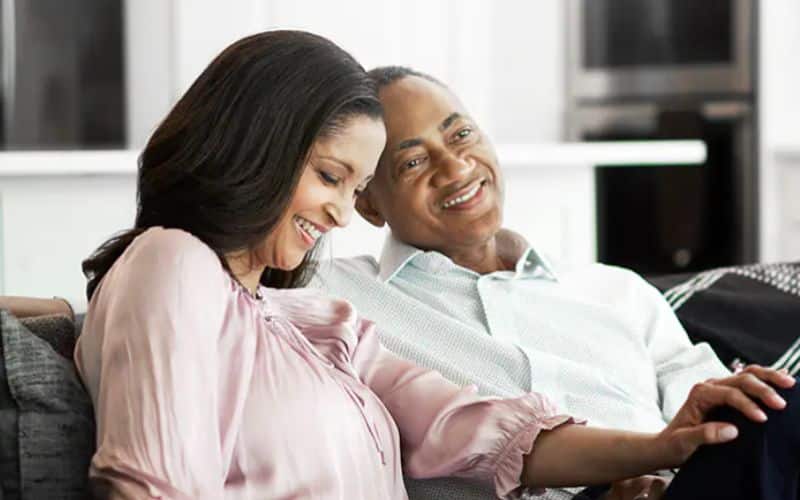 Save on a complete qualifying Carrier® home comfort system.
*select months only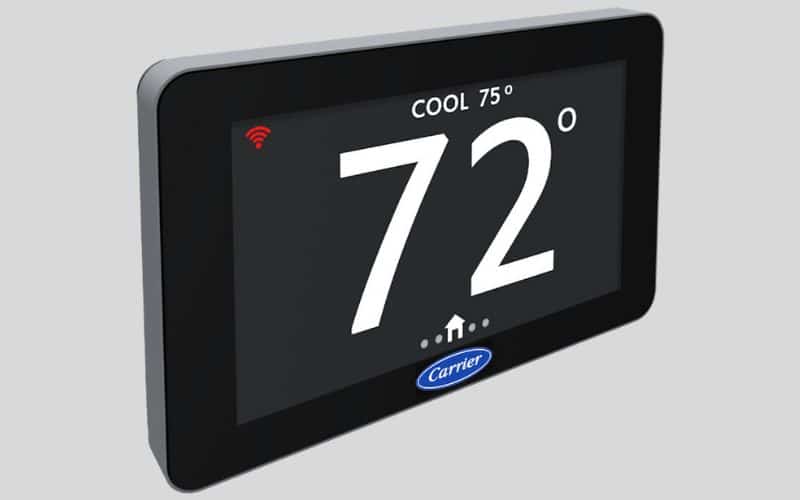 Save now on Infinity® System Control to lower monthly utility bill.
*select months only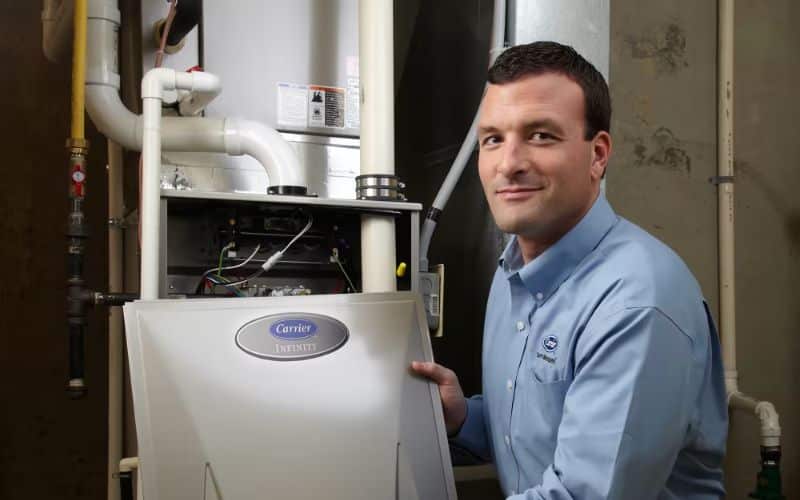 We check everything!  Connections, burner, heat exchanger & more.
*select months only Trusted, reliable and professional HVAC services
For more than 62 years, Quality Heating & Sheet Metal Company has been providing customers in greater Brookfield, WI, with HVAC systems and services. We are the city's top source of Carrier, Armstrong, and York products. Our certified technicians install and maintain AC units, heaters, furnaces, and temperature control systems of all makes and models.
Professional, affordable HVAC services
Our HVAC services encompass various solutions to meet your heating and cooling needs. Whether it's air conditioning installation, furnace repair, or routine maintenance, our certified technicians are here to assist you. We understand that a comfortable home or office is crucial, and we are dedicated to keeping your systems running at their best.
Quality is our middle name, and it's not just a word to us – it's a promise. We use top-notch equipment and employ the latest industry techniques to ensure the highest standards in HVAC services. Our experienced, certified technicians are well-equipped to handle any installation or repair job with precision and expertise.
We know emergencies don't follow a schedule, so we offer 24/7 emergency service in Milwaukee, WI. When you need us the most, we'll be there to keep your HVAC systems up and running smoothly.

Heating
Services to make your home comfortable during the cold days of winter

Air Conditioning
Services to ensure your home is ready and comfortable on hot summer days

Ductless
Ductless mini-split installation & service with factory trained technicians

Boilers
We are the boiler heating experts for boiler service, maintenance, and repairs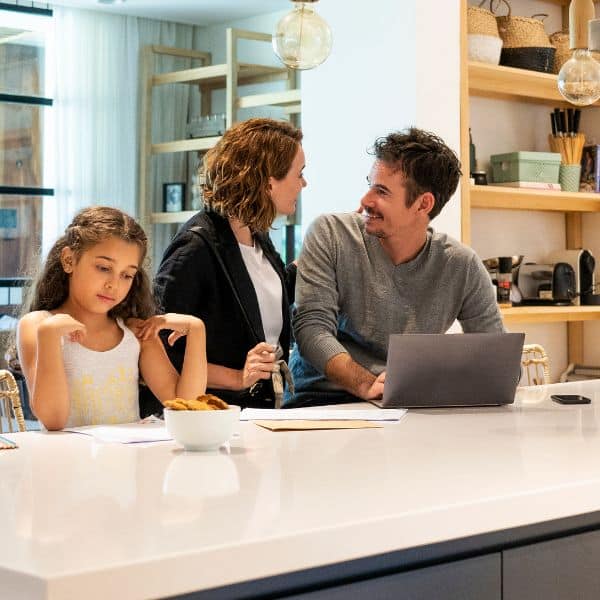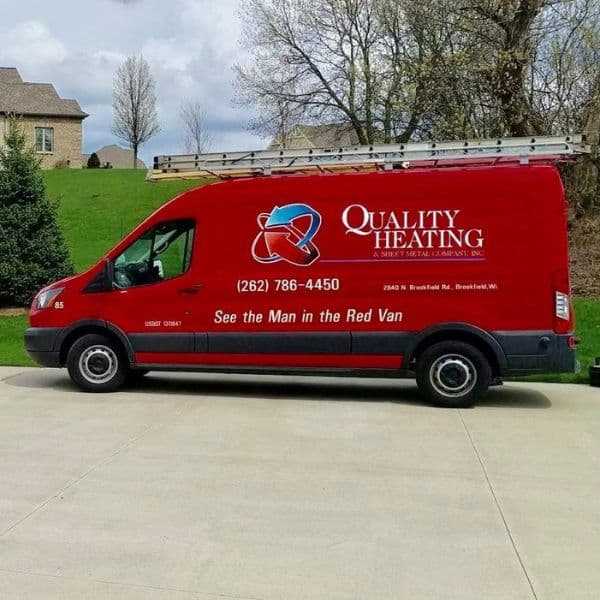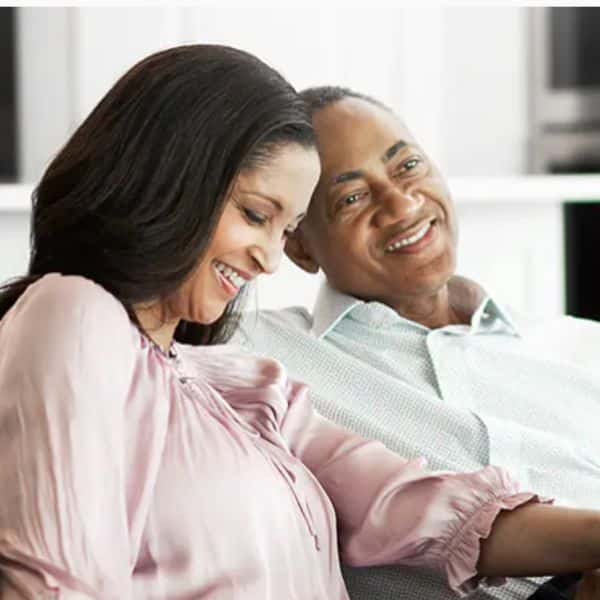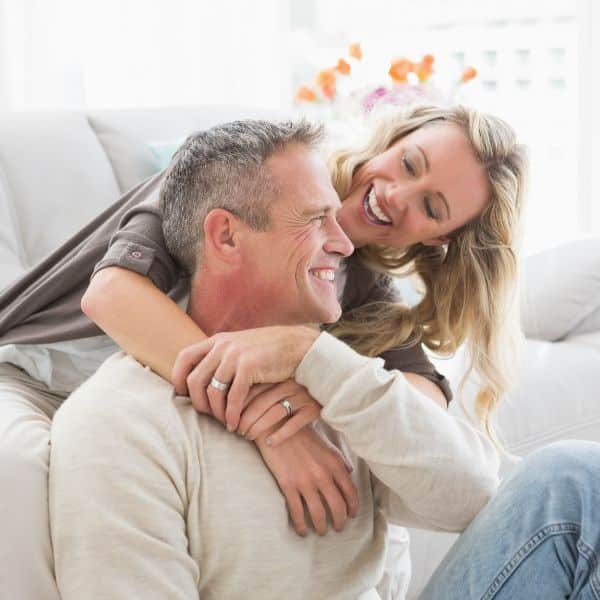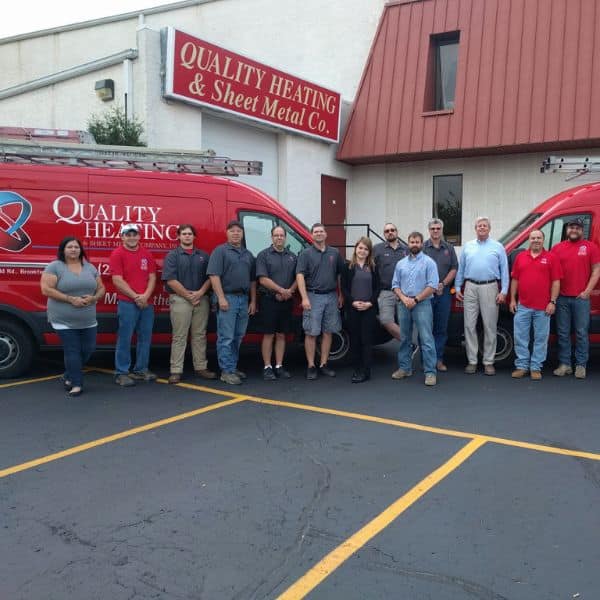 Quality Heating & Sheet Metal Company, Inc., is here to provide the best HVAC solutions in Milwaukee, WI. We invite you to experience the difference that quality service can make.
We are the experts when it comes to heating and cooling repair, maintenance, and installation. We are committed to making sure your home feels better after we leave! Nobody wants to be stuck in a home with uncomfortable indoor temperatures, and our certified technicians can be at your door right away, whether you need HVAC repair, replacement, or maintenance.


100% Satisfaction Guarantee

Professional Certified Technicians

1 Year Parts & Labor Warranty

Lee Borowski, Google

Thank you, Quality Heating, for sending out two very competent servicemen to repair my furnace. Both Danny and Pat were personable and informative in explaining things and answering my questions. 

Dylan Roloff, Google

Anthony Zenefski was an old high school acquaintance, so I figured I'd see if he could help me. He exceeded my expectations regarding professionalism, knowledge, and Quality of work. I was rather blown away. 

Eunice Johnson, Google

We had an Aprilaire installed on our furnace last week. The tech was on time, courteous (even loved our dog) and very efficient. I was told it could take up to 4 hours and he was done in 2.5 hours. Fair price and Awesome experience.
Your Local Heating & Cooling Experts
When maintaining a comfortable home, your HVAC system plays a crucial role. However, like any...
read more
Our address
2840 North Brookfield Rd
Brookfield, WI